22-01-2019 : Bientôt en salles, le 30 janvier 2019, je vous recommande le magnifique PEARL d'Elsa Amiel, fiction sur une bodybuildeuse avec Peter Mullan (acteur fétiche de Ken Loach) et ma soundtrack électro "dark and glitter" comme le film
Hollywood Reporter article              Critique Avoir-alire
21-01-2019 : Plus d'1 million de vues sur Youtube pour la seule musique de la série PLAN COEUR (bande originale qui n'est pas encore sortie à cause d'un imbroglio juridique avec Netflix) de Noémie Saglio aka "Hook-up Plan"- "Amor Ocasional"! Interdit aux plus de 25 ans !     Youtube     Youtube
20-01-2019 : QUI M'AIME ME SUIVE de José Alcala achevé, film chez Agat Films avec Daniel Auteuil, score bringuebalant guitaristique, sur lequel j'ai invité au générique de fin le fantastique chanteur et membre historique des Bad Seeds Mick Harvey.
19-01-2019 : Nous préparons en ce moment des musiques avec Philippe Monthaye pour MARS EXPRESS, long-métrage d'animation pour adultes de Jérémin Périn qui a déjà réalisé avec nous la série LASTMAN dont la saison 1 est visible en France sur Netflix (Saison 2 à venir !)
18-01-2019 : Interview sur Cinezik
NOW ON NETFLIX :
"I AM NOT AN EASY MAN" (Eléonore Pourriat) (original Netflix Film)
"LASTMAN" series (Jérémie Périn) (only on Netflix France)
"PLAN COEUR / HOOK-UP PLAN" (Noémie Saglio & Renaud Bertrand) (original Netflix series)
SELECTION OF FILMS :
MAD DETECTIVE Johnnie To – Ka FaiWai (MilkyWay, Universe) HK 2007
SPARROW Johnnie To (Milkyway, Universe) HK 2008
SOUND OF NOISE Nilsson / Simmonson (Kostr/Bliss, Wild Bunch) SE 2010
LES VOIES IMPENETRABLES Noémie Saglio (La Parisienne des Images, Canal +) FR 2011
THE LIFEGUARD Liz Garcia (La Pistola Films, Focus Features) US 2013
LES AMIS A VENDRE Gaëtan Bevernaege (Kien Productions, Arte) FR 2013
CONNASSE TV SERIES Lang / Saglio (Silex Films, Canal+) FR 2013
REGN Nilsson (Kostr Films) SE 2014
LES BETISES Rose et Alice Philippon (ASA/Rézo Films) FR 2015
CONNASSE PRINCESSE DES COEURS Lang / Saglio feature film (Silex Films, LG, Gaumont) FR 2015
ANISSA 2002 Fabienne Facco (Magnetic Films, Stuff Movies) FR 2015
UN ECHO TEMPOREL Albert Moya (M2Malletier) SP 2016
JUKAI Gabrielle Lissot (Autour de Minuit, Arte) FR 2016
LASTMAN TV SERIES Jérémie Périn – avec Philippe Monthaye (Everybody on Deck, France TV) FR 2016
13 NOVEMBRE, LA VIE D'APRES Olivier Lemaire (Doc Ex Nihilo, Arte) FR 2016
THE CHASE Edouard Mortec FR 2017
LARGUEES Eloïse Lang (Estrella, Pathé) FR 2018
JE NE SUIS PAS UN HOMME FACILE Eléonore Pourriat (Invaders, Netflix) FR/US 2018
PLAN COEUR / HOOK-UP PLAN (Series) Noémie Saglio & Renaud Bertrand (Unrated, Netflix) FR 2018
PEARL Elsa Amiel (Unité de Production, Haut et Court) FR 2019
QUI M'AIME ME SUIVE José Alcala (Agat Films) FR 2019
Currently working on :
MARS EXPRESS Jérémie Périn – avec Philippe Monthaye (Everybody on Deck) 2020
CULOTTEES Sarah Saidan mini-series (Silex Films) 2019
ABOUT
Thomas Jamois, music supervisor, Creaminal/Velvetica (FR) "Fred Avril is one of very few composers blessed with such a range of attributes. Not only is he able to create melodies that build strong emotions, but his career as an electronic artist has given him unique production skills. On top of this, he has an indepth knowledge of film classics, along with their soundtracks, which ensures good taste and a large palette of compositions. I was confident when I pitched his work and his initial material immediately convinced the director. The collaboration revealed itself to be as fruitful as it always should be – I'm looking forward to some more work with him."
Johnnie To, director  (HK) "The score for Sparrow captured the feeling I wanted, and brought out the musical playfulness that was so crucial to my image."
Pierre-Marie Dru, music supervisor (FR): "UNIQUE. Working with Fred Avril is a unique experience. He is talented, inspired and hardworking – giving himself entirely to films to ensure they hit the right note. He is a perfectionist and when he commits to the adventure of a film, he gives everything. At the same time, he is an incredible guitar-player and singer, a one-man band, a great arranger, a DJ… His innumerable hats make him a musical phenomenon worthy of comparisons with legendary composers Delerue, De Roubaix and Cosma. Perhaps most importantly, he's curious about everything, and truly in love with cinema.
All the directors I introduced Fred Avril to were enchanted and transformed by the collaboration. His musical imagination invariably exceeded their hopes. I am very proud of the soundtracks I've supervised with him."

Ola Simonsson & J.S.Nilsson, directors (SE) "Fred Avril has a fantastic feeling of not only finding the exact right tone for scenes, but also to deepen and enhance the story. He has a free musical mind, working with all aspects of musical sounds, from the electrical hum of an air condition fan to the vibrato of a romantic string section."
David Abplanalp Estimé, music supervisor (US) "I am very happy and proud of our first film together, and most of all impressed by Fred Avril's working capacity and communication, in addition to finding his music sublime."
Liz W. Garcia, director (US) "Thank you so much for your hard work and your relentless drive to make everything PARFAIT !"
Rose&Alice Philippon, directors (FR) "Fred Avril was one of our most important collaborators on Les Bêtises. We trusted him and he exceeded our hopes. His music and engagement brought a lot to our film."
SHORT BIOGRAPHY
– 2002 : Winner of Prix Constantin (French equivalent of Mercury Prize) "most amazing album of the year" award for  – "That Horse must be starving" a film-oriented electro-pop album . Mainly experimenting with sounds and software, Avril toured the album at events such as the Montreux Jazz Festival. Collaborations including: Nouvelle Vague, DJ Chloé, Archive, Hollywood mon Amour (feat. Juliette Lewis) 
– 2008 : Best film music nomination at Hong Kong Film Festival and Golden Horse for Johnnie To's "Sparrow" soundtrack (with Xavier Jamaux). Over 40 minutes of the score for the film, which broke China's box-office record of 5 million within three days.
– 2010 : Winner of Stockholm Film Festival Music Award for Swedish-French comedy-crime film "SOUND OF NOISE" – "With great innovation and skill, the score elevates the story to becoming a unique, entertaining and magical film."
– 2017 : Winner of EMILE European Animation Award for french series "LASTMAN"
Contact: mail@fred-avril.com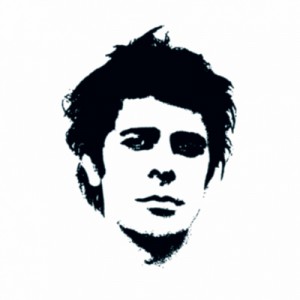 As a singer / songwriter / producer / multi-instrumentalist, Fred Avril has been majorly influenced by cinema over the years. After earning international praise for his two albums, one of which earned him the prestigious Constantin Prize (the French equivalent of the Mercury Prize), new adventures awaited him. Hong Kong acclaimed director Johnnie To asked the Frenchman who had collaborated on the "Mad Detective" soundtrack (along with Xavier Jamaux) to join his upcoming quasi-musical "Sparrow". A year later, Sparrow's soundtrack was nominated at both the Hong-Kong Awards and Tai-Pei Awards, the film being an official Berlinale and a box-office hit in China. Impressed with the final scene: ten minutes of music, a ballet for pickpockets and umbrellas composed by Avril, Swedish Six Drummers, known for their online videos, asked him to bring musical life to their sonic experiments and create the score for "Sound of Noise", their first feature. Once again, the score was an essential component to the story featuring musicians rebelling against conformity who plot a "sonic bombing". The film received various prizes and the score won the Stockholm Music Award. Working closely with a director, defining a sound identity for each character, composing chords for a particular scene, highlighting the sensations delivered on screen, have become a frantic yet riveting exercise and the blueprint for most of Avril's works. French projects followed: "Les voies impénétrables" for Canal+, "Les amis à vendre" for Arte, or the heavy-hitter "Connasse, princesse des Coeurs". Brilliantly combining influences like Mancini and Morricone with more contemporary ones like Cliff Martinez or The Polyphonic Spree ("Thumbsucker"), Avril skillfully fuses together different styles. Avril signed on to compose for the indie feature "The Lifeguard" with Kristen Bell (Sundance 2013). From vocal pop to classical arrangements and electronic music, switching smoothly from digital tools to charts, from guitar to piano or bass, Avril is an accomplished "sound director".
(this site made by William Pinaud)